Neighborhood Master Plan
Troy Hill has completed a series of planning efforts recently. The Neighborhood Plan is intended to combine each of these plans and develop a coordinated strategy for enhancing the neighborhood. The Heart of Troy Hill Plan developed recommendations for enhancing the business district along Lowrie St and its immediate surroundings. A Master Plan for Troy Hill Citizens Park was also created. The Neighborhood Plan examines the remaining, primarily residential, areas of Troy Hill. The Troy Hill Neighborhood Plan is ultimately a prioritized strategy that will guide the neighborhood's implementation of all of its recent planning efforts.Public input was integral to the development of the Neighborhood Plan. A steering committee comprised of neighborhood leaders guided the development of the plan. Input from the general public of the neighborhood was solicited during three public meetings.
The Neighborhood Plan is organized into 2 parts. The first part provides background and context for many of the recommendations formed in the plan. The goal of Part I is to describe the existing conditions in the neighborhood. It answers the question, "where are we now?" The second Part of the plan, the Neighborhood Master Plan" describes the vision that the neighborhood has developed for its future and how the neighborhood can achieve the vision. Part II essentially answers the questions, "where do we want to go?" and "how do we get there?" Appendices provide additional information relevant to the discussions in the plan.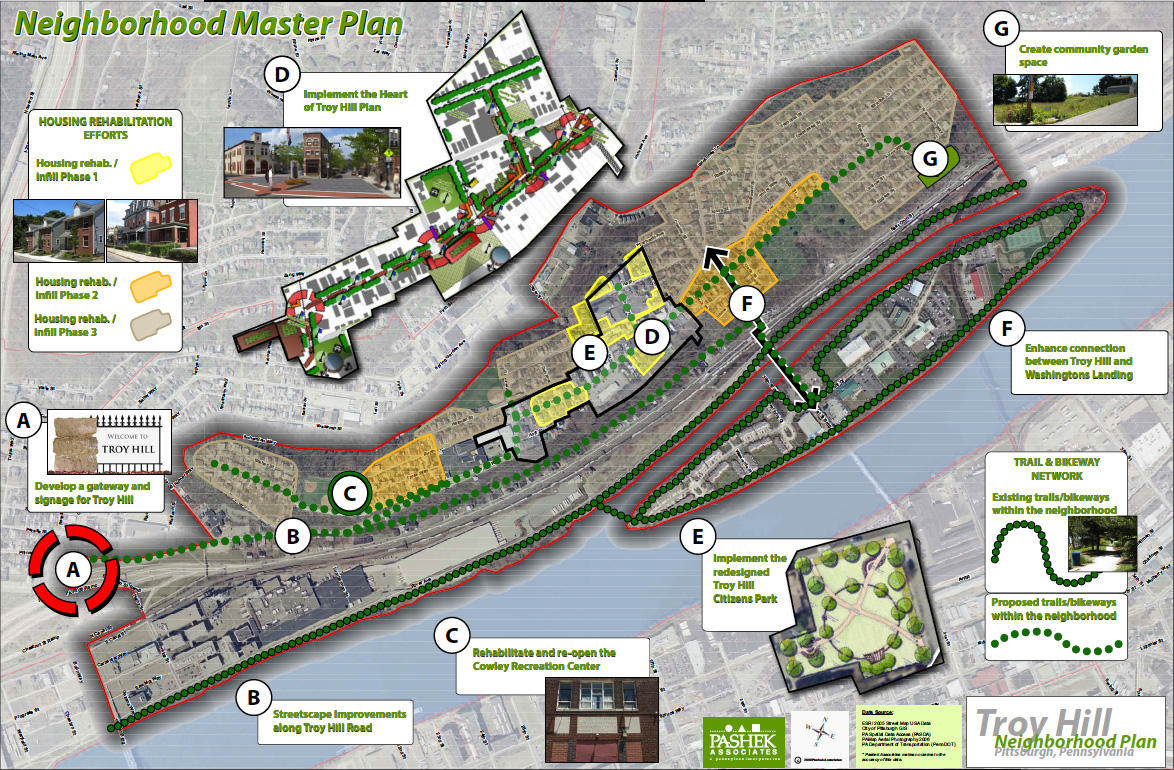 Citizens Park Plan
Troy Hill Citizen's Park is a 0.5-acre property located in the Troy Hill Neighborhood of Pittsburgh. It is defined by Claim Street, Hattaras Street, and Lager Street. The Park is owned by Troy Hill Citizen's Council and has been maintained by volunteers. Community members saw opportunities for improving the existing park and therefore hired Pashek Associates to help them develop a Park Master Plan.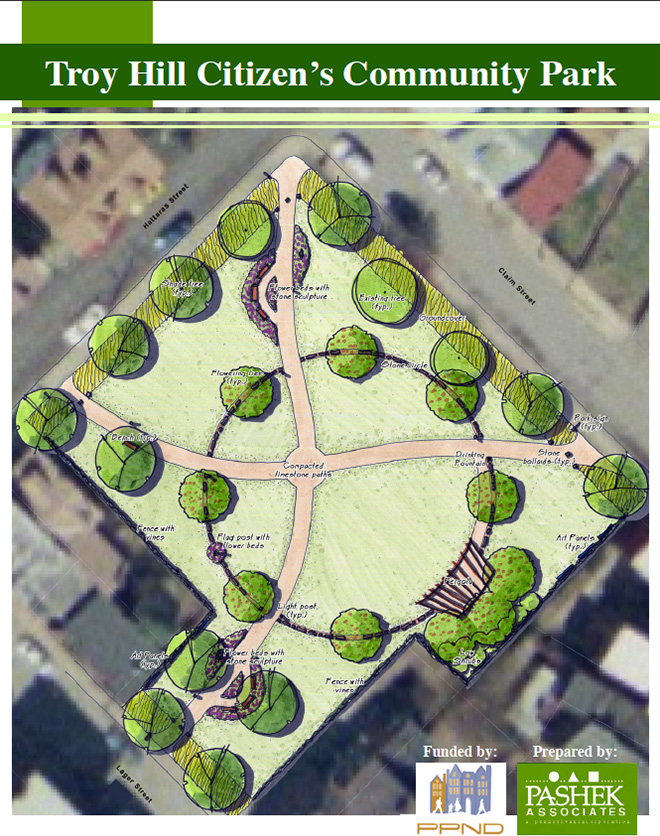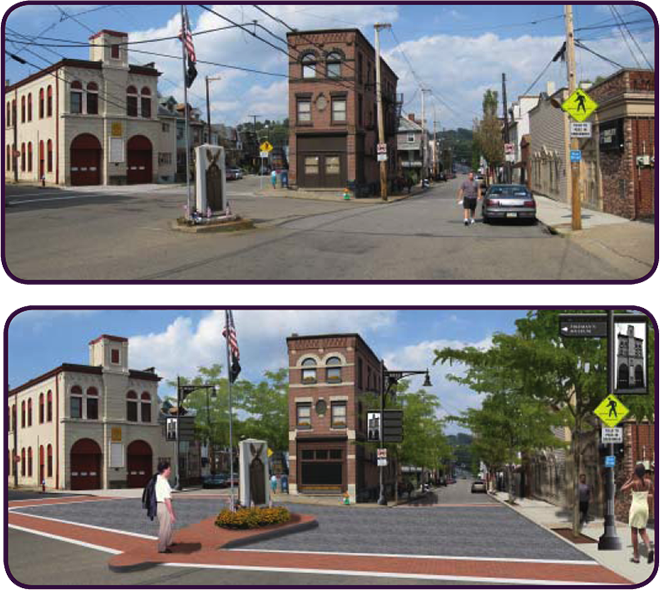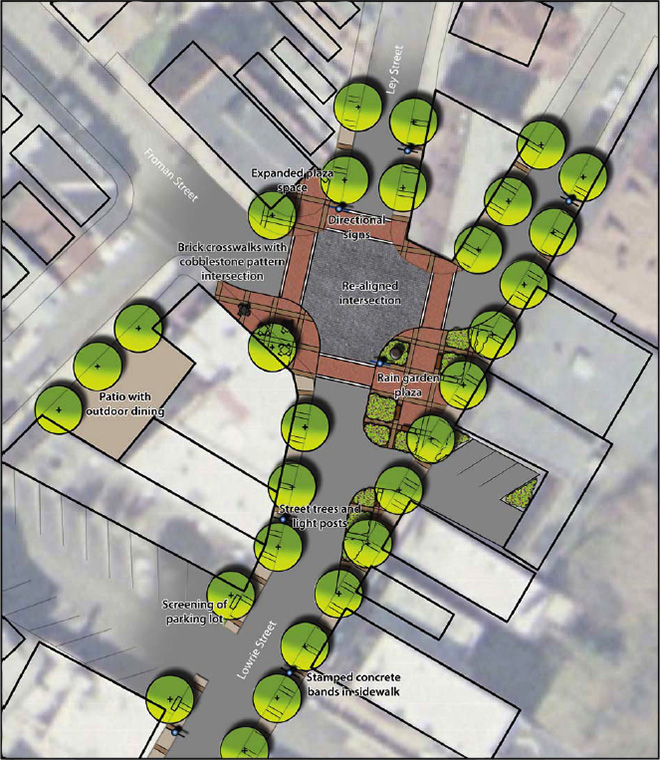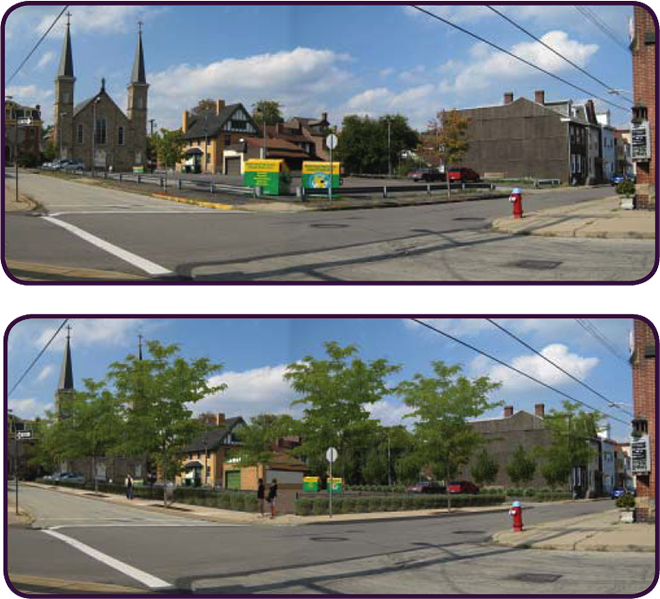 Heart of Troy Hill Plan
The purpose of this project is to make sustainable, aesthetic, and structural improvements to the business district in Troy Hill. Some of the main issues include: making connections, defi ning sustainable solutions, capitalizing on tourism, and enhancing the business district. To address these issues, we've considered the following neighborhood improvements: streetscape construction, wayfi nding signs, park developments, stormwater best management practices (BMPs), marketing strategies, upgrading facades, parking solutions, and opportunities for reinvestment. All of these elements may contribute to an enhanced sense of place for Troy Hill. The outcome will be an increased quality of life for residents, new businesses, raised property values, and new residents.